OUT NOW
Your intro to the European free-floating carsharing market
INVERS Mobility Barometer:
European Free-Floating Carsharing
Unlock Your Free European Free-Floating Carsharing Market Copy
Stay ahead in the rapidly evolving mobility landscape with unparalleled insights, expert perspectives, and essential market statistics. This issue of the INVERS Mobility Barometer is your comprehensive guide to understanding key market dynamics, trends, and opportunities in the free-floating carsharing industry. Download your copy now!
Essential Resource For Operators, New Entrants, And Mobility Enthusiasts
Whether you're an established operator, planning to enter the market, or an urban mobility enthusiast, our report is an invaluable tool for your success. Gain access to curated Top 10 must-reads, first-hand insights from leading national carsharing associations, and the latest market data points.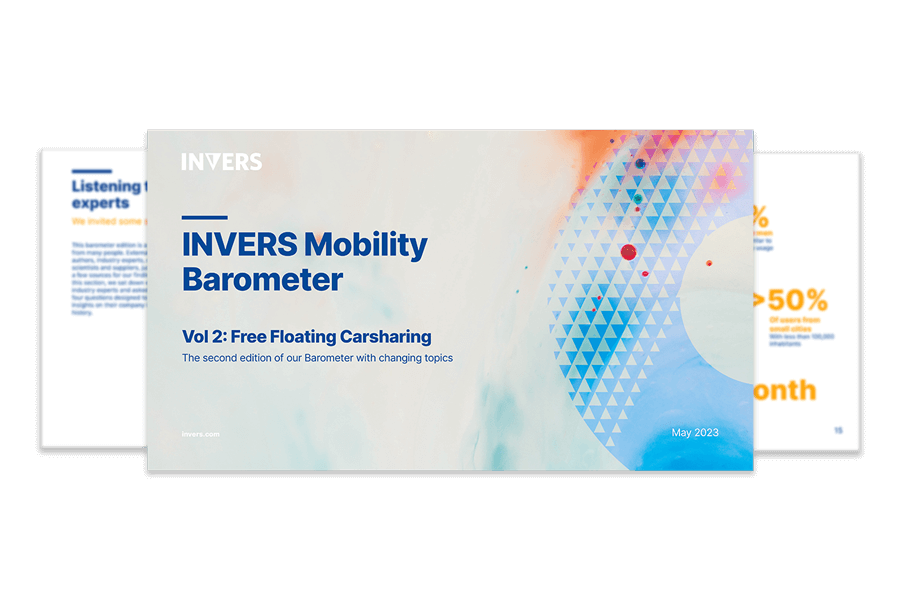 Stay ahead!

Don't miss out on this indispensable resource for professionals in the mobility industry. Fill out the form, and receive your free copy of the INVERS Mobility Barometer via E-Mail. You would like more insights and knowledge on the topic of free-floating car sharing in europe?! Watch our panel discussion featuring three experts from leading European carsharing associations.
Who should read the report?
Discover More INVERS Reports And ePapers
The INVERS Mobility Barometer series, along with other insightful reports and ePapers, offers valuable market insights across various shared mobility segments. Stay informed and competitive with our curated resources, empowering stakeholders to thrive in a rapidly evolving industry. Explore the INVERS Mobility Barometer and our collection of publications to excel in the dynamic world of shared mobility.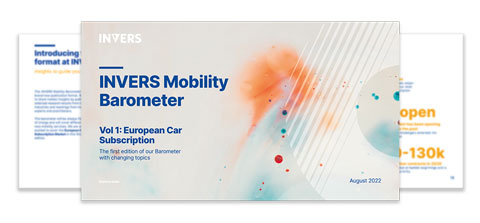 INVERS Mobility Barometer: European Car Subscription
The first edition of the INVERS Mobility Barometer Series focuses on the European car subscription landscape. A 40-page report designed for easy access to the industry.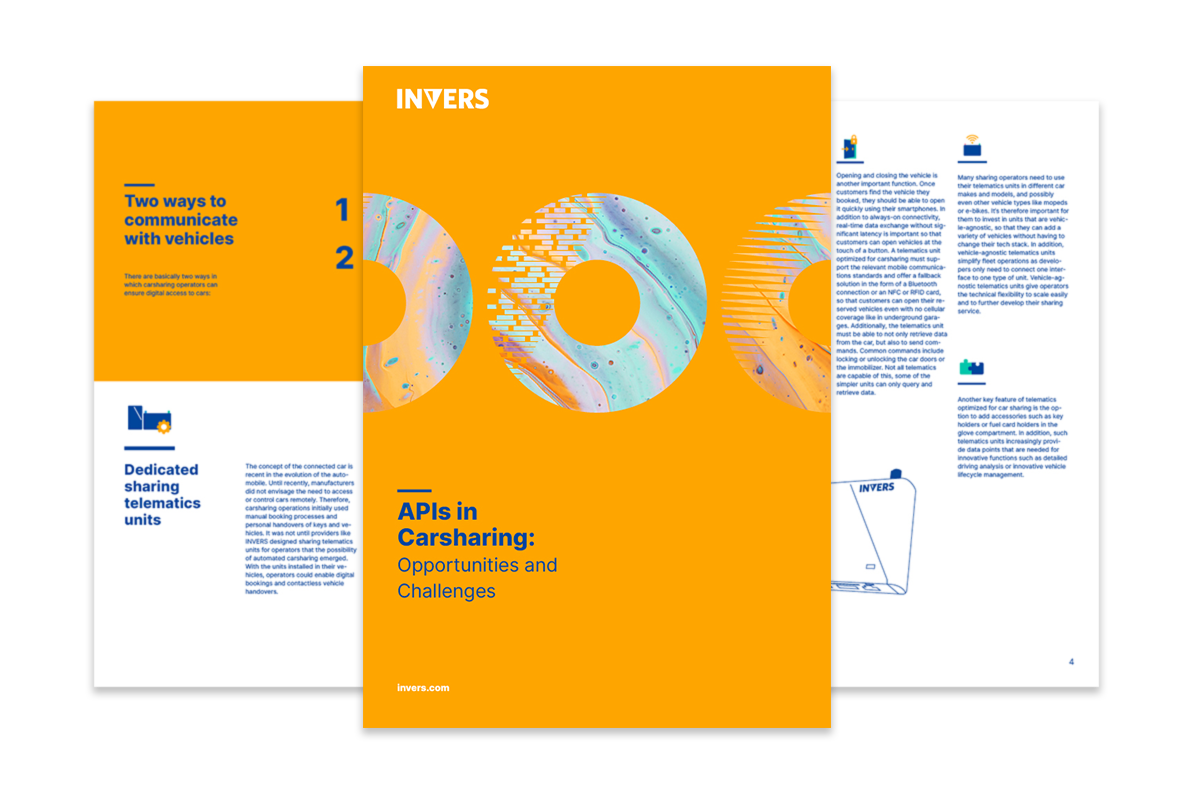 Whitepaper: APIs in Carsharing
Shared mobility providers need to access their fleet's data and send commands to their vehicles in a way that's reliable and matched to their business operation needs. This paper examines the APIs of dedicated sharing telematics units as well as OEM embedded telematics units for digitally connecting fleets.
INVERS, inventor of automated vehicle sharing, enables mobility service providers to launch, operate and scale their offerings with integrated telematics and software solutions specifically designed for developers of shared mobility services. We act as an independent and reliable partner for operators of services such as car sharing, moped sharing, scooter sharing, ride pooling as well as car rental and subscription with the vision to make the use of shared vehicles more convenient and affordable than ownership. Customers include Share Now, Clevershuttle, Miles, Getaround, Flinkster, TIER, imove, CARIFY, Bounce and Emmy. The company was founded in 1993 and has locations in Siegen, Cologne and Vancouver. The development takes place entirely in Germany.