Whitepaper


APIs in Carsharing: Opportunities and Challenges
Shared mobility providers need to access their fleet's data and send commands to their vehicles in a way that's reliable and matched to their business operation needs. This paper examines the APIs of dedicated sharing telematics units as well as OEM embedded telematics units for digitally connecting fleets.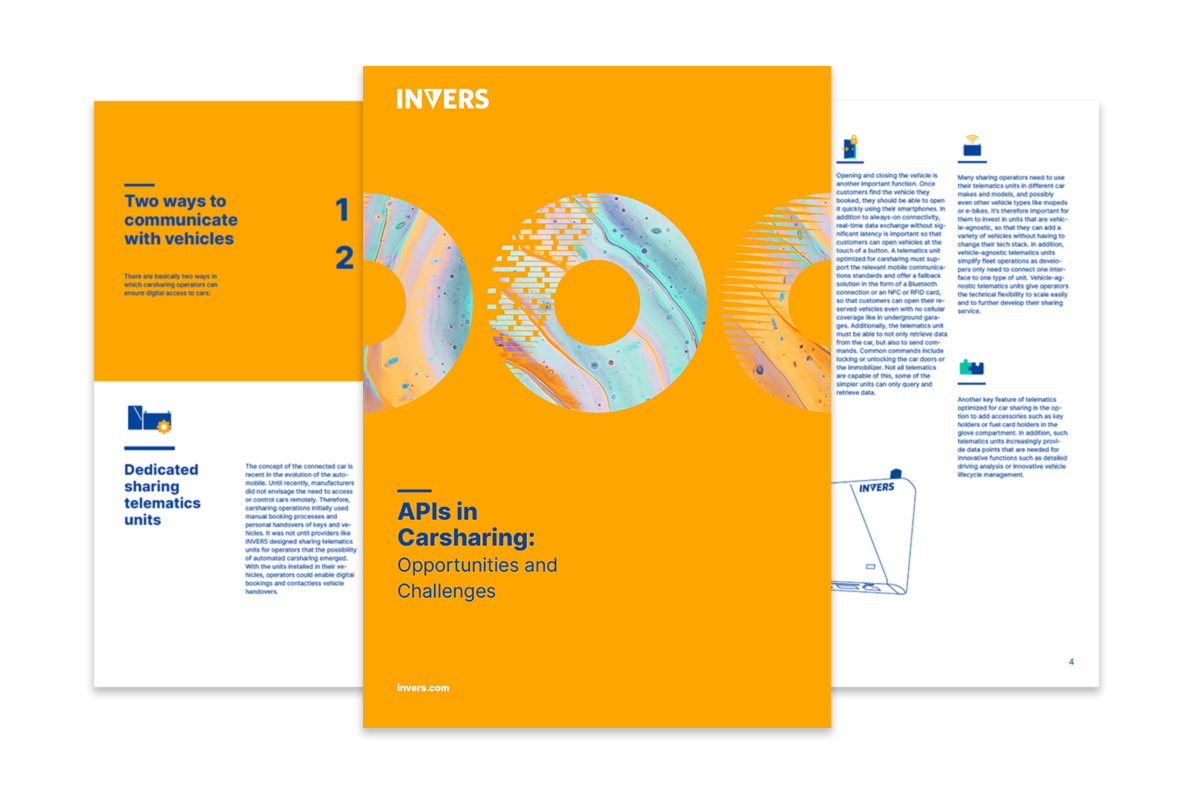 Key takeaways:
Dedicated sharing telematics units are currently the most established solution for digitally connecting fleets in carsharing
The OEMs are for now pursuing a more general approach with their OEM Fleet APIs.
Vehicle sharing will benefit from greater data diversity and be able to offer new, innovative services.
Currently, the choice of the best communication channel still requires a detailed needs analysis.