E-Paper


Shared Mobility is Stronger with More Options
Why is it better to have more options within shared mobility? Despite concerns about mobility saturation, consumers benefit when they are given a wide variety of choices to meet different transportation needs. Download our e-paper to learn more.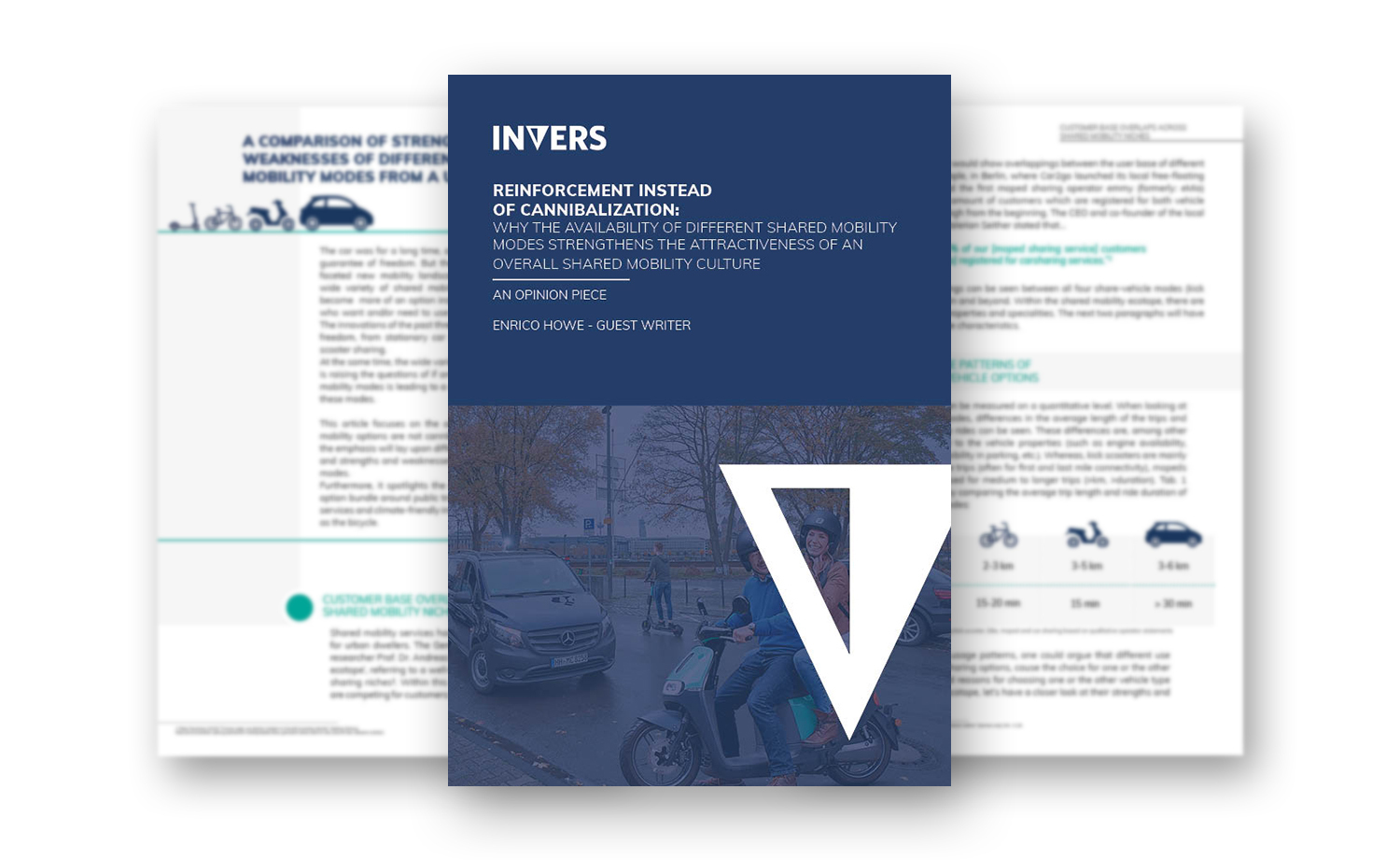 The car was for a long time, and for many people still is, a guarantee of freedom. But the development of the
multi-faceted new mobility landscape
gives urban dwellers a wide variety of shared mobility options.
Ownership has become more of an option
instead of a necessity for users who want and/or need to use individual transport options. The innovations of the past three decades are offering a new freedom, from stationary car sharing to free floating kick scooter sharing.